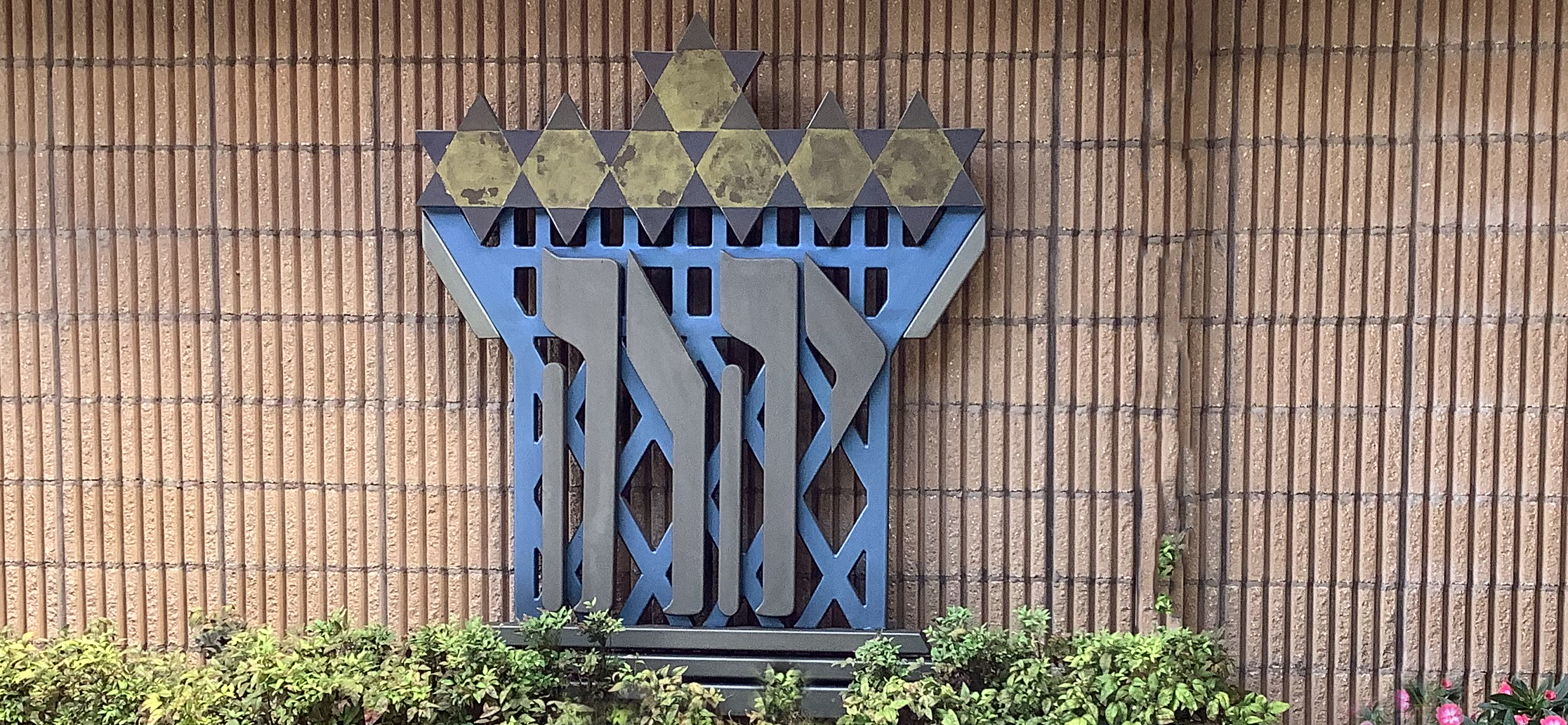 Our History
Agudas Israel Congregation, the only synagogue in Henderson County, North Carolina, began its foundation in 1900, when Edward Lewis and his family settled in Hendersonville and opened a general mercantile business. Harry Patterson and family soon followed. Gradually his friends and relatives settled in Hendersonville and established businesses.

These emigrant families who chose to establish their homes in a small rural town instead of the big cities throughout America, brought with them their Jewish customs and observances. They began to hold services in each other's homes on a rotating basis and later used the Masonic Temple.

By 1922, twenty-seven men and women decided to formalize their religious practices and charter a congregation, Agudas Israel Congregation. In 1925, they purchased an old electric company which they converted into a synagogue. The synagogue was expanded and remodeled in 1964. Having a permanent house of worship gave them a place to pray for their growing numbers and also provided legitimacy of their own faith to their gentile neighbors. Agudas Israel started as an Orthodox synagogue, but by the 1950's, they began to embrace Conservative Judaism. In 1996, the Congregation chose to affiliate with the Union of American Hebrew Congregations, now called Union for Reform Judaism.

Once the sanctuary was completed, the founding fathers sought out spiritual leadership. Chaim Williamowsky, an ordained Orthodox rabbi from Lithuania, became the synagogue's first rabbi and served from 1925 to 1930. Beryl Cohen, a graduate of Diskin Orphanage and Yeshiva Seminary in Jerusalem and congregant since his arrival in 1920, then began leading religious services, teaching Hebrew school and ritually slaughtering chickens as the local shochet. He faithfully served until his death in 1964. The need for a qualified person to conduct services was filled by traveling circuit rabbis and senior student rabbis from the Hebrew Union College-Jewish Institute of Religion.

After much consideration and with a look towards the future, the Congregation decided to begin a major building campaign in 2000. Five acres were purchased in Laurel Park and the construction of a new synagogue was underway. Our new home at 505 Glasgow Lane was the beginning of expanded programming and enhanced worship services and our faithful commitment to grow and provide an enriched legacy for future generations.

Treasures of Agudas Israel Congregation booklet, created and designed by Dr. Judi Berson-Levinson, by clicking on: Treasures of Agudas Israel Booklet. This booklet is filled with great photos and information about the history of our synagogue.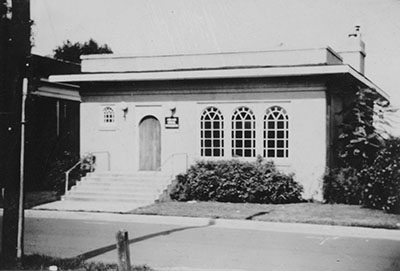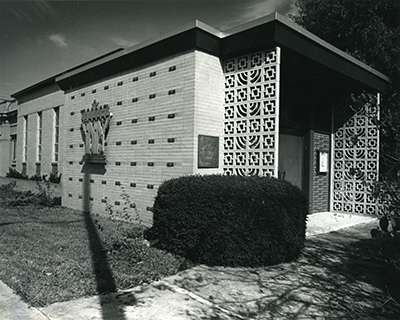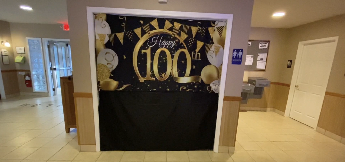 Our Cantor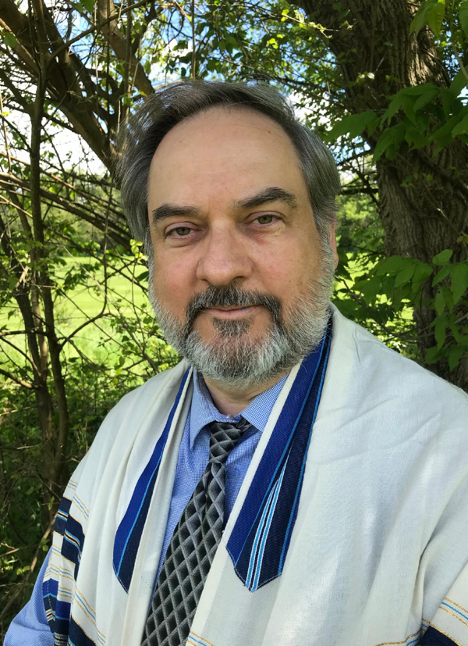 Cantor Ted Labow is excited to be the spiritual leader of Agudas Israel Congregation, which prides itself on being engaging and welcoming. He shares Agudas Israel's love of Judaism, Israel, and dedication to our members and the Hendersonville community. With his warmth and passion for learning, he brings new meaning and joy to Jewish practice at Agudas Israel.
Cantor Labow has a diverse background rooted in synagogues internationally. He has served as an educator and cantor in several congregations in Canada, the United States and recently, Australia. A native Canadian, he graduated with a bachelor of fine arts from York University (Ontario) in Jazz Piano and Composition and received his cantorial certification from the HUC/JIR Board on Cantorial Certification in 2005.
His musical and artistic skills deepen his spiritual leadership. He composes and arranges Jewish music, plays several instruments, and has sung operatic roles on stages in New York, Ontario, Philadelphia, Toronto and Italy among others. He is accomplished at Hebrew calligraphy, creates Judaic artwork and speaks several languages including Hebrew.
Our Leadership
On June 18, 2023, Agudas Israel voted on and installed our new Board of Trustees. We are grateful for the service they give to our community.
Our 2023-2024 Board of Trustees:
President: Sue Kopel
Vice-President: Jay Naparstek
Treasurer: Gerry Holstein
Secretary: Barbara Banadyga
Trustees and Committee Chairs:
Membership Chair: Jay Naparstek
Mitzvah Day Co-Chairs: Lynn Lewis, Nancy Weintraub
Special Events Chair: Zsa Lobel
Immediate Past President: Richard Tanker
Sisterhood Co-Presidents: Kish Jarmon, Karen Murray
Brotherhood Co-Presidents: Jeff Lewis, Neal Sutker
Ritual Committee Co-Chairs: Cya Ashley, Jon Lutz
Caring Committee Chair: Susan Hassett
Finance Chair: Bill Lavine
Building & Grounds Chair: Alan Cooper
Security Co-Chairs: Adam Sheinsohn, Richard Tanker
Regular Onegs Co-Chairs: Lillian Dashner, Lily Lloyd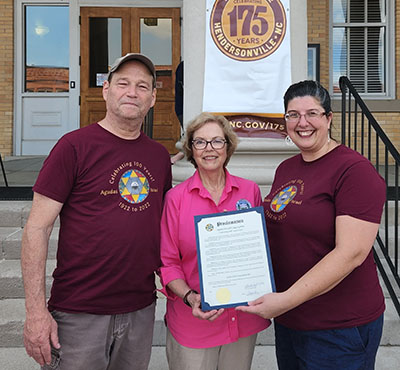 Join Us
Agudas Israel Congregation is a warm and welcoming group of people who invite you to come and visit our synagogue. Check out all of our events and services to experience us for yourselves.
For information regarding membership, please contact the office and pick up one of the blue new member folders. You may also choose to fill out the membership form here as well as our dues form. Again, if you have any questions, please don't hesitate to reach out to our office or to our membership chair, Jay Naparstek