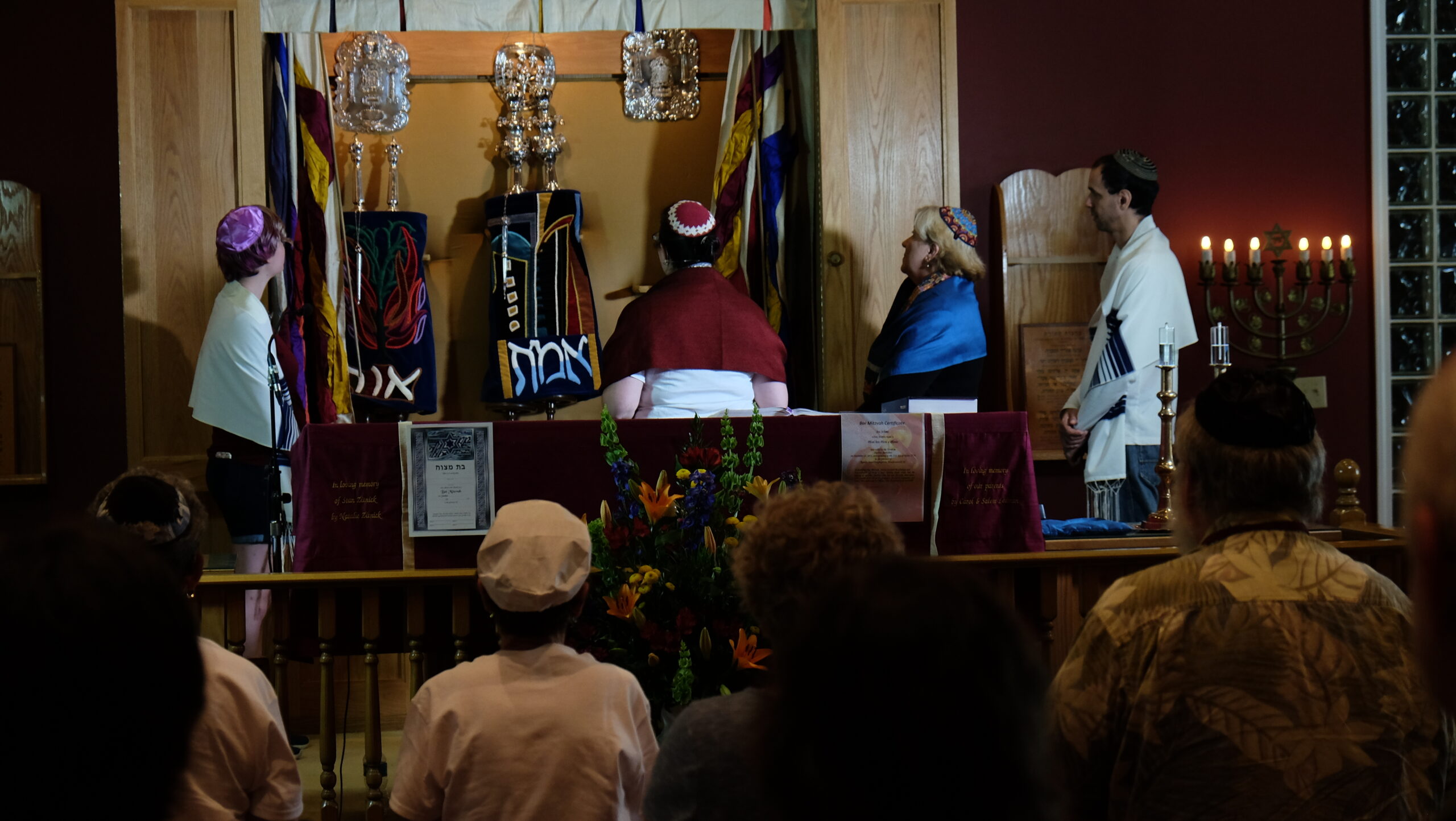 Ways to Donate
Yom Kippur Appeal: The annual Yom Kippur Appeal is one of our important sources of operating revenue beyond membership dues. Your donations to this fund enable Agudas to continue to be the center of Jewish life in Henderson County and beyond.
High Holy Days Tickets: Members may purchase tickets for family and friends at a cost of $50 per person per service (Rosh Hashonah service includes the first night and day of the holiday: Yom Kippur service includes Kol Nidre and day of the holiday). The cost for non-members is $100 per service.
Bereavement/Yahrzeit Fund: It is an age-old Jewish custom to give tzedakah in memory of loved ones who have died. Donations to this fund provide for the needs of our members' bereaved families.
Building Fund: Donations to this fund are used to maintain the building and grounds.
Endowment Fund: These funds go toward perpetuating the synagogue's needs through long term planning and investment.
General Fund: These monies are used for the everyday operation of the synagogue.
Rabbi's Discretionary Fund: The Rabbi uses these donations for worthy causes.
Ritual Fund: This fund supplies the means for the purchase and maintenance of religious objects, holiday celebrations and treats, musical liturgy, and flowers for the sanctuary.
Brotherhood: the Brotherhood supports a variety of charitable causes; this can be used to pay dues.

Sisterhood General: Donations to this fund support the work of the sisterhood and can be used to pay dues

Sisterhood Bonnie Cooper Memorial Beautification Fund: Donations to this fund are used for the beautification of the building's interior.
Sisterhood Linda Perkel Memorial Caring Fund: Donations enable the caring committee to support members during their time of need.
Other Ways to Donate
Yahrzeit Memorial Plaques: Honor your loved ones who have passed or reserve a place for anyone you choose to memorialize. The cost of each engraved brass name plate is $300, Name plates can include both English and Hebrew. Alight will be illuminated and their name will be recited in perpetuity on the shabbat of their Yahrzeit as a continuation of their memory and impact on the world. Contact the Agudas Israel Office 828-693-9838 to place your order.
Pew Dedication: Dedicate a pew in honor-of or in memory-of loved ones. The plaques will be on both sides of the pew as you walk down the aisle for all to see, There are only 28 pews and each permanent plaque is available for $1800. Please contact the office for further information if you would like to donate for your loved one.
Tree of Life Leaves: Engrave a brass leaf for the wall of the social hall in honor of a loved one or any special occasion. Call the office 828-693-9838 for more information.